Paddle Logger has just rolled out its subscription service providing an enhanced experience to track paddling sessions. The app which has become so successful that it has recently been featured as "one of the best apps available" on the Apple watch.  The Paddle logger app is designed by SUP paddler David Walker specifically aimed at logging SUP and other paddle activities, it features an easy to use tracking application plus lots of innovative features designed specifically for water sports.  Designer David Walker introduces his new service to TotalSUP.
Hi David, Can you introduce the Paddle Logger app?
When I first came up with the idea, Paddle Logger was the first product of it's kind on the market for water-sports. It mixed quality tracking with great design. It was a product people wanted to use to see where they had been. The app was simple, basic but did the job. After a re-brand and re-design new features were brought in and the brand started getting some global press and recognition. The biggest change to date is being announced here on TotalSUP.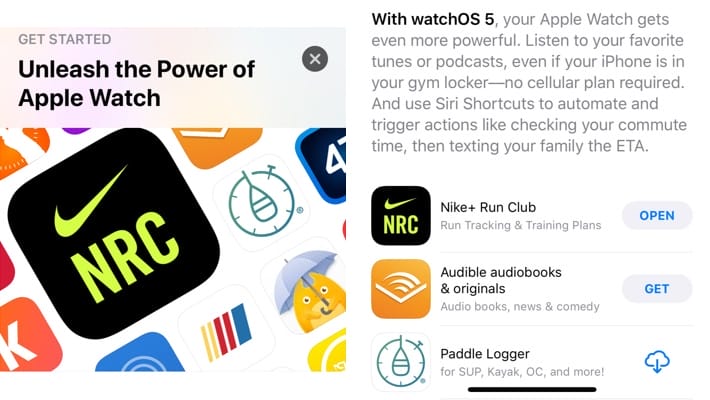 What has changed in the app?
Paddle Logger is now free to download. We want to enhance the experience of being on the water for more by people by allowing users to access the beautiful tracking functionality without the friction of an upfront fee. This is not to say that some features will not require additional purchase. In fact Paddle Logger is moving towards a subscription model which allows us the freedom to start doing more; adding more features, making the most of the awesome new technology that is constantly coming out and allowing us to further expand our user base and the community.
As well as keeping on top of software updates and compatibility which in the past has been a pain point for many users, where we have not had the capacity to effectively solve issues. Recently Paddle Logger was featured on the Apple App store in the US as one of the best apps available on the Apple Watch. Now, being free to download even more people can access the app, a pretty exciting moment for our brand.
What about users who have already got Paddle Logger?
This is always a tricky one when a software service changes model. Do we start again and just forget about all the people that have got us this far, making them buy into the product again, like some other companies have done? Hec no! So many people have supported Paddle Logger in the past 4-5 years through lots of ups and some downs as well. As a thanks for sticking with us we have given them a "Founder Status" which means they get Paddle Logger Edition for FREE until 2020.
The paddle community have been awesome providing feedback and critiques across the years, this new model allows us to be able to continue to provide a better service for them. In a recent interview with TotalSUP I mentioned some other new services we have been working on, this model allows PiT and other functions to be provided in the future, both as part of Edition and in a few cases as an extra. We want help make better and more responsible paddlers by enhancing their time on the water!
How can TotalSUP readers download the app?
It is currently only available on iOS through the Apple App Store, you can also find it and some awesome clothing via our website. Once it is downloaded you will be directed to Paddle Logger Edition, this is the name of the subscription which users will be able to purchase within the app on a monthly or – at a discount – an annual basis. This will give them enhanced analytics, access to more maps and a more useful digital logbook. Users of Paddle Logger Edition will also get access to many of the new features as soon as they are released.
With the APP event in Paris coming up, it would be great to see lots of Paddle Logger journeys shared on Social Media this weekend!