This year the Women's SUP Race at the Carolina Cup was probably one of the most competitive ever. Fiona Wylde, who finished 4th last Saturday, shares the story of this epic competition.
 Interview by Martin Letourneur:
As anticipated, the Carolina Cup is a rough one! 13 miles of hard paddling is difficult no matter what division you're in. This year's women's fleet was as competitive as always. At the start most of us, excluding Annabel and Terrene got worked in the shore break, but were lucky to recover quickly.
Annabel was a machine off the start and within the first three miles had already set a pretty good gap. Unfortunately I couldn't keep up to Annabel, but I was able to get on the draft with Terrene, Sonni, and Candice. From there is was about 10 miles of switching off pulling the draft train and sustaining enough energy to sprint at the finish. With the last two miles to go, Candice put a small gap of a board length on Sonni, Terrene and I. It was just long enough so we were not able to catch up. I sprinted past Sonni just before the buoy and was in third paddling to the finish, but Sonni managed to grab the only little piece of backwash to push her half a board length ahead of me when she hit the sand. Sonni got me by 2 seconds to take third and I settled for fourth with Terrene right behind in 5th.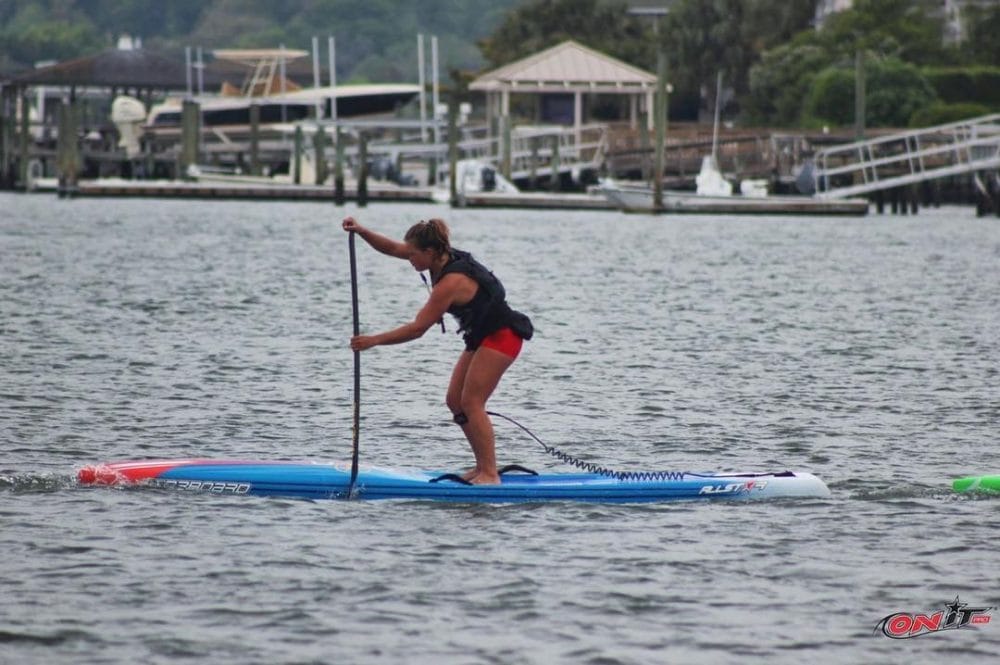 I would have to stay that it's super exciting with how hard the women are pushing each other, but also working together when we're near each other. Just outside of the top five are three girls who are absolutely crushing it and any race will be right up inside that top five, if they're not already; Shae Foudy, Lexi Alston, and Erika Benitez. These lovely ladies are only a couple year's younger than me, but they're paddling so strong, showing that women's stand up paddling is heading in an extremely positive direction! So that's the 2016 Carolina Cup in the books! Can't wait for the next one!
For more information on Martin Letourneur's sponsors, visit
VMG Blades
Howzit
Carbon Technology Paddles (CT+)
Swell Addiction