Olivia Piana turns SUPer star as Lincoln Dews makes a huge come back on top of the world with an ICF World Title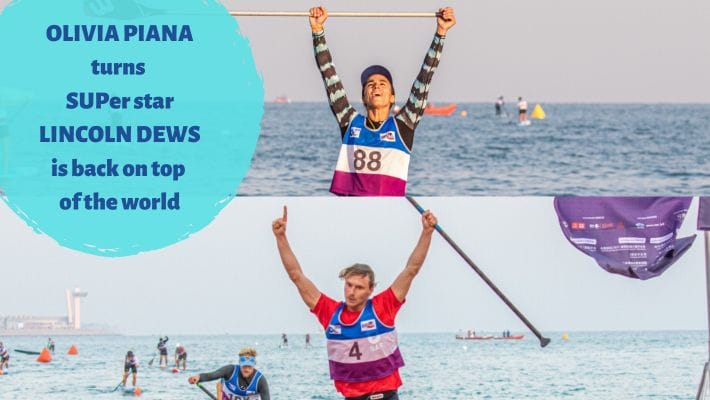 France's Olivia Piana completed an incredible weekend of paddling by picking up her second gold medal and Australia's Lincoln Dews turned on a SUP masterclass on the final day of competition in the 2019 ICF stand up paddling world championships in Qingdao, China.
Piana followed up her silver medal in the long race and a surprise gold in the sprint with an impressive win in the women's technical race on Sunday. She took the lead early and stretched the margin the longer the race went on, confirming her status as the paddler of the world championships.
"This morning I woke up and I felt so tired after my win yesterday, and I slept only five hours last night," Piana said. "I was surprised again to fly around the water, I was like 'wow, what's happened today'. It's an historic event and I am so happy to be a part of it."
Spain's Susak Molinero took the silver, and USA's Fiona Wylde took the bronze.
Blackfish Paddles team rider Dews bounced back from a disappointing start to the ICF world championships with a gutsy win in the technical final. Dews led from the start, with 200 metre sprint world champion Connor Baxter pushing him all the way.
He said he felt strong enough throughout the race to lead all the way. "When I race I like to wear my heart on my sleeve and I want to race in the front," Dews said. "Today was a good example. I was either going to die, or win. It hurts a little bit less when you come across the line first, but it was a very tough race and a very tough weekend. "I had a pretty average form coming into today. My distance race was pretty average, so I knew I just needed to get out there and find my own water, and get my rhythm again. But even my heats and semi-finals, I started to feel better but I wasn't 100 per cent. But I think I got out there this afternoon and get everything right, and everything started to click."
USA's Connor Baxter finished second, with fellow Australian Ty Judson taking third position.
Japan picked up two more gold medals on the final day, with Rai Taguchi winning his second junior gold medal, this time in the technical race, while Takayo Yokoyama won her third gold medal in the women's 40+ division.
Australia's Martin Marinov picked up his second gold medal, this time in the 50+ technical race, Brazil's Americo Pinheiro won the men's 40+ category, while USA's Kristin Thomas won the women's 50+.
Brianna Orams gave New Zealand its first gold medal of the weekend with victory in the technical junior women's race.
Japan finished the ICF SUP world championships as the most successful nation, winning seven gold medals and 11 overall, with Australia finishing with four gold and five overall. Host nation China finished third on the medal table with two gold and a total of 15 medals.
RESULTS ICF SUP WORLD CHAMPIONSHIPS
DAY 3 –  TECHNICAL RACES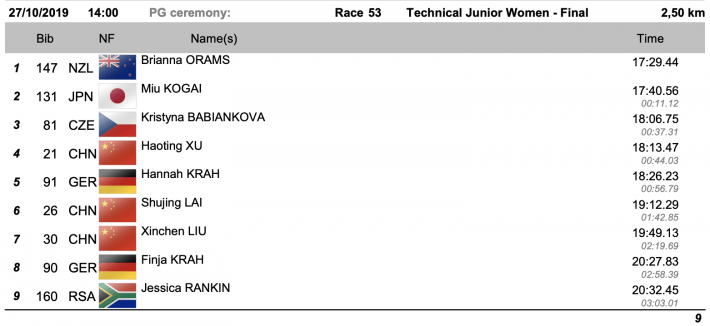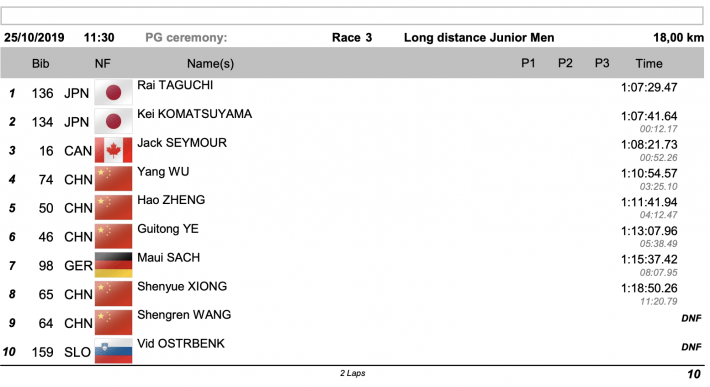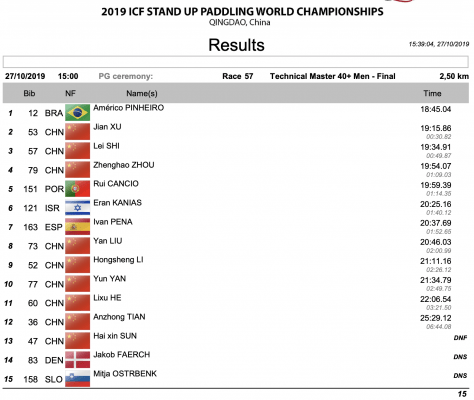 DAY 3 VIDEOS
ICF SUP WORLD TECHNICAL RACE FINALS
ICF SUP WORLD TECHNICAL RACE HEARTS & SEMSI
OLIVIA PIANA'S + WOMEN'S PODIUM FINISH
LINCOLN DEWS'S + MEN'S PODIUM FINISH