American Danny Ching called on his high school sprint swimming experience to help him win tonight's Underwater Strength Run and Swim discipline of The Ultimate Waterman at the National Aquatic Centre, Auckland.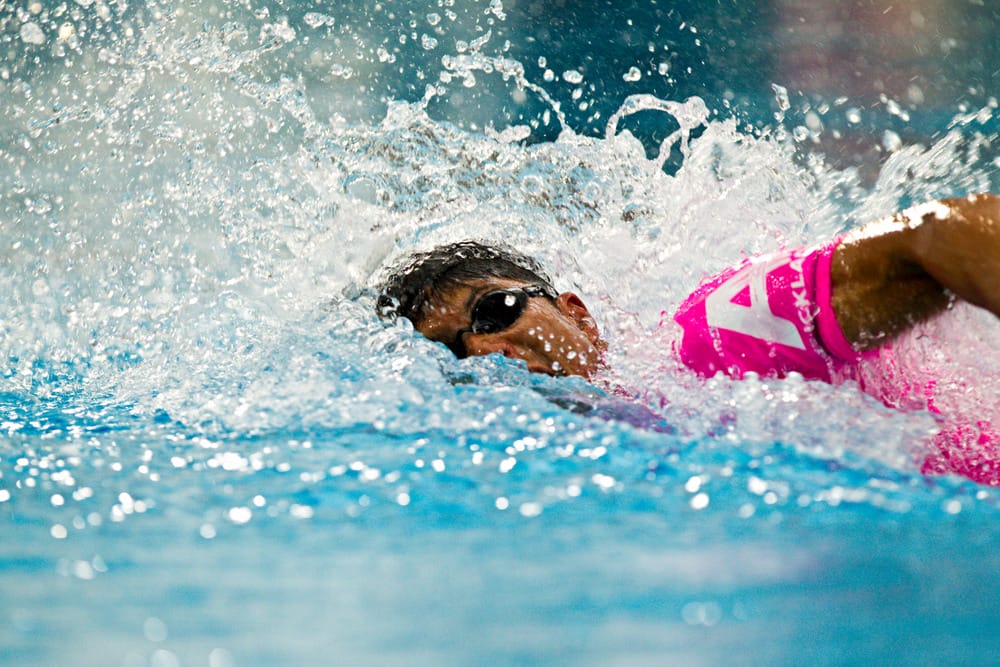 The win puts him in second place overall behind Zane Schweitzer of Hawaii and means tomorrow's final Stand Up Paddle Endurance race could be won by either competitor.
The Underwater Strength Run and Swim is new for 2016 and involves competitors dropping into the pool and holding their breath for 30 seconds before running along the bottom holding a 25kg dumb bell in each hand. Competitors were required to then drop the weights on a mat, come to the surface and sprint swim 25m back to the start. Each athlete had two attempts and their best time was taken.
Ching completed the drill in his fastest time of 1.08.83. Second was Manoa Drollet (TAH) in 1.10.45 and third Mark Visser (AUS) in 1.11.43.
Ching said he realised yesterday at a group training session that the sprint swim element was going to be the deciding factor.
"I noticed that we were all on par with each other in regards to running with weights, it was slippery on the bottom and it was going to be hard to get an edge. I felt confident after that because I was a high school swimmer for ten years specialising in sprint swims so I knew I could win," said Ching after the race.

"I just needed to calm down, get my heart rate around 40 beats per minute and I was fine. I had a goal time of 1.10 and so I'm stoked to have done 1.08.83," said Ching.
The athletes now look ahead to the final race tomorrow starting at midday. Forecasts are for 25 knot winds from the easterly quarter.  The strong onshore winds will require the athletes to be transported out to Motuihe Island for a straight downwind 16 km race.
Official Results – Underwater Strength Run and Swim
Overall Results (after 67/7 disciplines)