We have the pleasure to pass on the press release written today by Daniel Hasulyo shortly after the contracts were signed! Young athletes Daniel and Bruno Hasulyo who made a major breakthrough this year, notably placing 3rd and 4th at the SUP 11 City Tour for their first participation, join Team Starboard International. 
"A Dream Comes True
Since the 1st time Bruno and I started windsurfing more than 14 years ago, we knew that the ocean was our destiny. Every sport that had to do with water made us the happiest kids on earth. Then, thanks to our parents' passion at a really early age, we started to take windsurf seriously and shortly later we were already pulling out some difficult freestyle and wave tricks. In 2004, thanks to our mentors, we became part of the Starboard Prokid Team and ever since then, we continued to believe in the Tiki spirit and proudly represented our second family everywhere we went!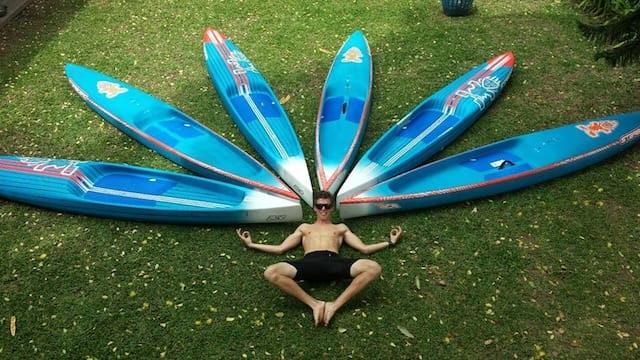 One of our biggest dreams was to become Starboard Dream Team riders and when we decided to focus on SUP, we knew that our time has come. After a really intense year of training and some incredibly challenging competitions we proved ourselves and we were ready to go on pushing even harder. All that hard work paid off and after a hard paced preparation in New Zealand, an incredibly grueling SUP 11 City Tour, a terrific Japan Cup and an amazing video shoot around the untouched natural beauties of Thailand, our young career received an amazing booster just before leaving for Australia to compete in the two biggest downwind competitions – The King of the Cut and The Doctor – to end the season.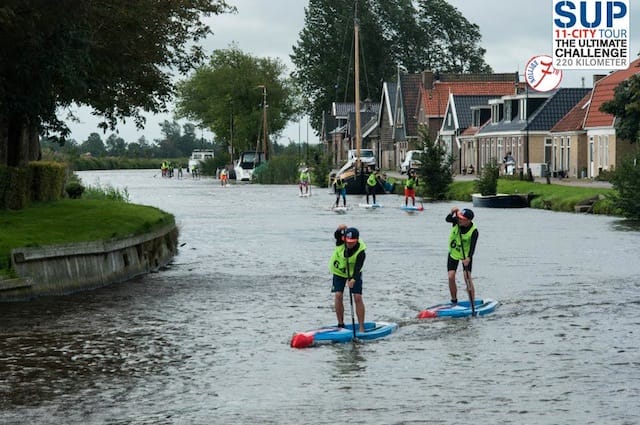 We are proud to announce that from now on Bruno and I are members of the world's most elite racing team: STARBOARD DREAM TEAM. It's an honour for us to compete as teammates alongside our friends Sean, Connor, Zane, Titouan, Bart, Trevor, Leo, Dylan, Roman, Tomo, Fiona, Izzi and all the other talented riders.
We are ready to give our best everytime we get on the water and show what we are capable of in the 2016 contests around the world.
We are looking forward to continuing the amazing development works with the whole Team and we would like to thanks once again STARBOARD for believing in our work and supporting us in our careers.
We would also like to express our special thanks to our parents – our trainers -, without whom our fast increasing perfomance improvement wouldn't have been possible and for the professional work they have put into our preparation for the competitions we attended in 2015. We are sure that their exceptional training method will lead us to achieve our dreams along our careers.
And once again we would like to thank Jeremy Stephenson and everyone in New Zealand who continues to support us and for all the amazing days we spent there with you! We will be soon home to go on our adventures around the coasts.
In the next month and a half we will be based in Perth in preparation for the downwinder events. Cannot wait to stand on the Start line again!
May the Tiki be with us and never stop paddling!
Thank you all again!
SUPBROz
Daniel & Bruno Hasulyo
STARBOARD DREAM TEAM RIDERS"