TotalSUP: Who are you Mr Starboard Photographer ?
My name is Franz Orsi. I am a professional stand up paddler, adventurer, travel photographer and freelance journalist. I am Italian, currently based in Cascais, Portugal. After competing at international level in windsurfing for many years (including some seasons in the professional world tour and several national titles), I decided to move to Portugal to be able to pursue my waterman dream. I started to add more and more SUP surf sessions to my windsurf training in slalom and waves and eventually later race training and touring sessions.
I quickly fell in love with SUP. I now can say that Stand Up Paddling is my main focus and mostly a daily routine.
In all I do, I strive for excellence and I try to think outside the box combining my passion for outdoors with my skills as an athlete and a storyteller. In the last years I dedicated myself 100% to editorial projects that focus on the link between outdoor culture, travelling and watersports.
I love challenges and travelling to remote places.
What is it like to be a photographer for Starboard ?
Working with Starboard has been an amazing experience so far. I am truly stoked to be part of such a great team. My relationship with the brand started as a windsurfer. When I first found out how visually beautiful SUP could be, the amazing landscapes you can find while paddling and the great moments it allows on the water, I got hooked trying to document this as much as I could. This helped me to get in touch with Caren Forbes (marketing manager at Starboard SUP) and to land a Starboard photoshoot in Maui. It kept growing from there. I quickly became staff photographer for Starboard and one of their main ambassadors here in Portugal.
So far I have been working with Starboard on different projects: from catalog photoshoot to product pictures to travel stories. And many more will come in the next few months. I must say I love working with Starboard and living the Tiki life!
Conveying part of my stoke for being able to live such great life and possibly inspiring more people to get out, start paddling and exploring the world, these are my main goals behing my photography.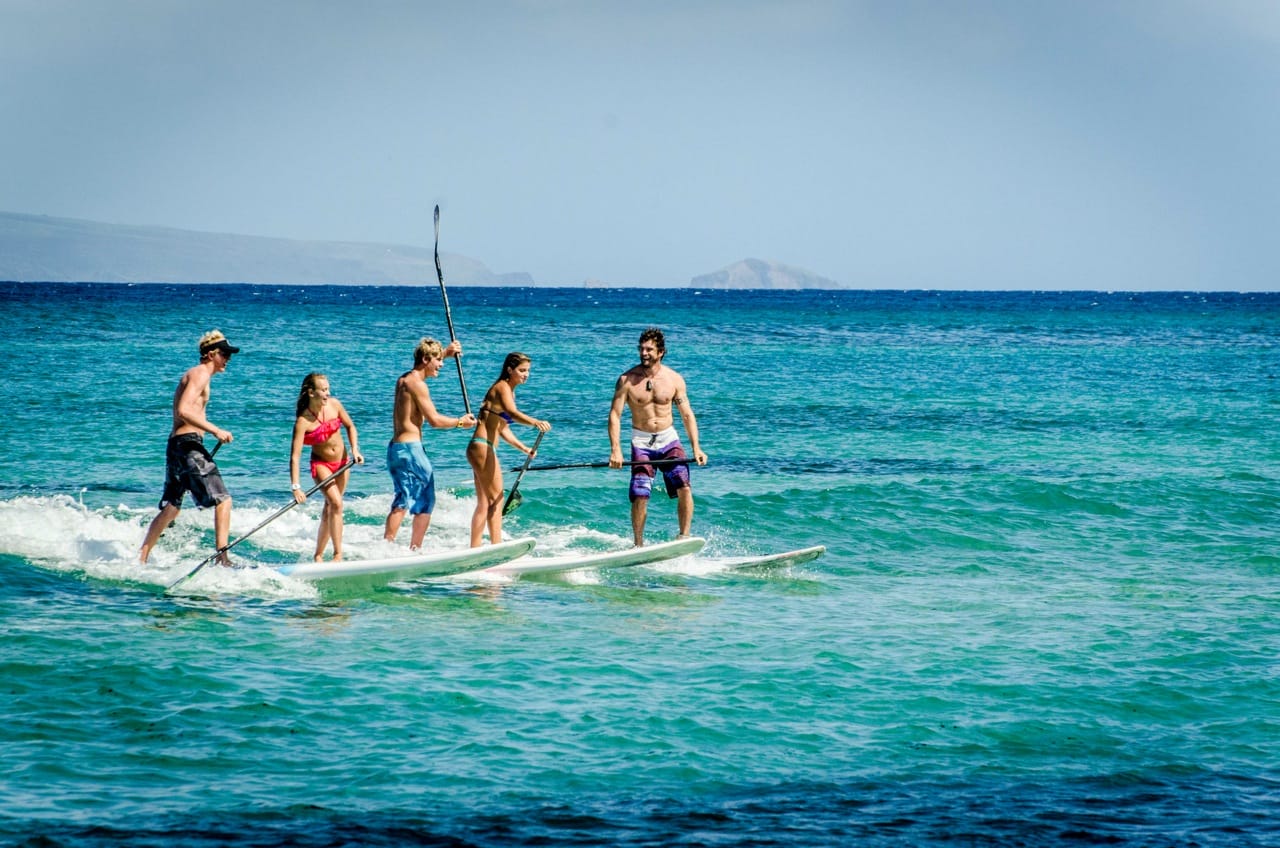 What's your photo equipment ? And why… ?
In all the projects and travels I do I try to keep my photo equipment very simple and essential. Travelling light is the most important lesson I learned during my first days as photographer "on assignment". Keep it simple and minimal is my motto. So I usually travel with one backpack stuffed with one digital reflex camera, a few lenses, one flash, one tripod and a waterhouse. I love to bring along one analog camera as well and a Gopro, of course. iPhone proved to be more and more useful in the last period as well.

Connor Baxter in the eye of Franz Orsi
What is your favourite Stand Up Padlde photo?
My favourite SUP photo is one that I took on a trip to Galicia, Spain last year. The sun was going down, I just got out of the water and I literally just had the time to grab my camera and shoot the last two pictures of the day. I like the mood of this picture and the way it conveys the unique feeling of those last moments on the water when the sun goes down.
What are your best SUP memories sor far?
I have so many great memories connected with SUP it's kind of difficult to choose a few now for you. I can definitely say that Galicia, Spain and Costa Vicentina, Portugal have a special place in my heart for their great landscapes and relaxed camping vibes I associate them with. Not to mention the great light, perfect for surf photography.
Another great bunch of memories comes from Mozambique – where I did a road trip of about 1500km finding some of the most remote and wonderful SUP spots I ever seen.
Lots of fun memories also from my around-Europe backpack trip with Connor Baxter and Bart de Zwart: a 10-day train trip around Europe with our Starboard inflatable boards.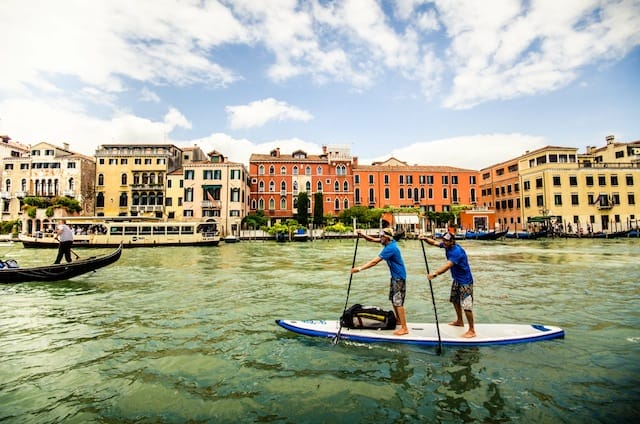 Could you tell us about your home spot?
I have been lucky enough to be able to call Portugal my home for some years now. I decided to rent a house a few hundred meters from Praia do Guincho, one of the most famous windsurf and SUP spots of the country. It is such a great place to call home! Beautiful landscapes, great waves all year around and all this just a few minutes from Lisbon downtown. Such an amazing set up!
Follow Franz on Instagram : http://instagram.com/franzorsi / @franzorsi