Infinity SUP Welcomes French Champion Arthur Arutkin to the Team Infinity SUP Co. known for premium manufactured – performance driven race and surf SUP's, is proud to announce that French waterman and veteran SUP star Arthur Arutkin has officially joined the #infinityspeedfreaks.
Already a seasoned pro in the sport of SUP and one of Europes biggest stars, Arthur officially joins Candice Appleby, Itzel Delgado, Ricardo Rossi and Juliette Duhaime rounding out the creative and diverse group of athlete's on Infinity's Elite Race Team.
Born and raised in the windsurf village Wissant in the north of France, Arthur was introduced to windsurfing and ocean sports at a young age. One of the early "young guns" pioneering the sport of SUP racing, Arthur quickly became a top paddler which lead to him winning multiple National Titles and the 2018 APP World Title.
Arthur is a multi-sport athlete and spends his time split competing in Windsurfing, foiling, and SUP. Arthur is known to be a threat in both technical racing and long distance and is off to a great start as a SPEEDFREAK.
Arthur took a big win at the Dana Ocean Challenge besting California's top paddlers on the 14' x 21.5" Blackfish Dugout. Not a bad start to the partnership! Currently ranked 4th overall on the APP World Tour, Arthur is motivated to get back in Title contention for 2023 and beyond. "I am really excited and honored to be joining Infinity SUP and their legendary "Speed Freaks" Team! Said Arthur, "The race boards are really good and I had a connection right away. I was super happy to get the first win under my belt here in Dana Point with the Blackfish. I am definitely looking forward to racing APP and Europe with the new equipment." Arthur has already spent time here in Dana Point testing and preparing for the upcoming season which will kick off in Alicante, Spain next month.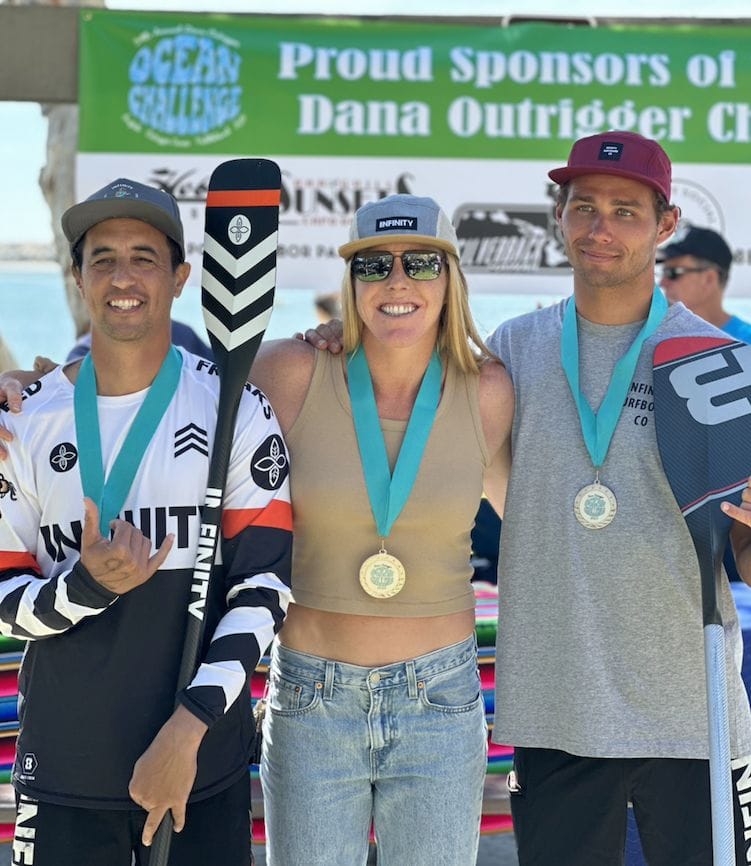 Dave Boehne, Infinity Owner and CEO said – "Europe is such an important territory for SUP and the race scene there continues to grow so we are stoked to have partnered up with a global SUP star like Arthur. He has consistently been one of the top athletes in the sport and has made a mark on an international level and will be a key addition with our plans for Europe and beyond. Arthur is humble and he Paddles Like A Freak. I'm a big fan. Honored that he has the confidence in or designs and process to help him reach is current paddling goals. I plan on having him be a big part of the R&D process with race. Lots of good stuff going on stay tuned!
Watch Arthur make his official Infinity debut next month with the first stop on the all-new 2023 APP World Tour – kicking off at the 2023 World SUP Festival Costa Blanca in Santa Pola, Spain April 30th.
Follow Arthur Arutkin on Instagram: @arthurarutkin
For more on Infinity:
www.infinity-sup.com / @infinity_sup & facebook.com/infinity_sup