It's not the whole thing… but it's something big! The Euro Cup is the European competition within the global Stand Up World Series competition and Ane Zulaika has just won it! We knew this time would come when Ane Zulaika would achieve something big leaving us no choice but to gladly introduce her to the world. It's no surprise to us that this time arrived so fast. Hello Ane Zulaika, welcome to the Elite!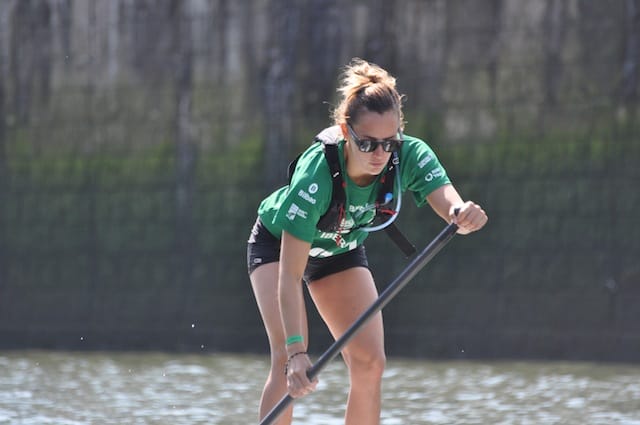 Ane, how does it feel to win a Stand Up World Series event and to be the 2015 Euro Cup champion?
I am totally shocked, I did not expect to get such good results here but also I think that luck was on my side this time. It was a real shame not to be able to fight with Céline Guesdon who experienced some issues with her material and who could not defend her temporary first place in the Euro Cup after her success in Finland. 
Nevertheless, it was also an amazing surprise to win in Rome, and other extremely strong riders were there, namely Manca Notar, Susak Molinero, Susanne Lier etc. They did great given the harsh conditions we had: 40 degrees Celsius, so, very hot! And a lot of wind and waves … a real adventure week-end!
(Photo: Eduardo Vidarte Charola)
I must admit that I lacked a bit of motivation before the event. I had spent the past three months competing non-stop, literally every week-end has been dedicated to SUP races and I completed a 24 hour SUP challenge only a couple of week-ends before the Italy Surf Expo. Which reminds me that I should send a huge thanks to Roman Frejo, Gustavo Gomez, my brother Jurgi Zulaika, my family and my team at Kairoscore who "forced" me to enter the Rome event and gave me their full support. So much of this is owed to them. Eskerrik asko. (editors note: "Thank you" in basque).
As a result, I believe that one of the keys to my success last week-end was that I went paddling without feeling the usual pressure and enjoying the moment without thinking about the results. Pure pleasure. And yes, at the end of the day, it all went really well, much better than expected with a second place in the long distance behind Manca and a first place in the sprints. Manca and I were in a tie at the end of the week-end but I managed to win the title as my cumulated time was shorter than Manca's. It was all a surprise to me!
So who you are Ane? Identity papers please!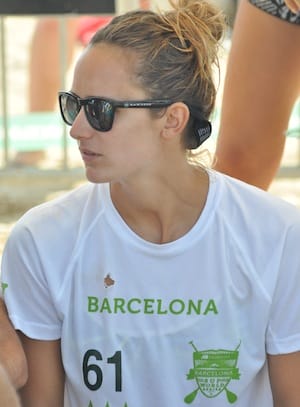 Well, I'm Ane Zulaika Aranburu and I am 25 years old. I was born in San Sebastian, in the Basque Country on the Atlantic coast in the north of Spain. My family has given me a passion for the sea which is a big part of my happiness. My brother Jurgi is into SUP racing as well. He is also increasing his level and getting better results race after race and this year he took part in the ISA World Championships in Sayulita, Mexico. Together we have the opportunity to travel and do projects.
It's Rafa Zulaika, my father, who introduced us to Stand Up Paddle a few years ago. Today he also practices SUP and he is getting some good results in his category. My mother is a bit of a mermaid. She is a swimmer and competes as part of the Kairoscore team in both swimming pool and open water competitions nationwide.
And finally my little cousins, ​​who are just 8 and 10, handle their paddle and board much better than me in any conditions and are just fearless. It is a always a huge pleasure and satisfaction for me to watch them paddle and swim. 
One of my main sports has always been swimming. I started my athletic career as a swimmer with various national results, and over the years I've been trying different water sports such as rowing, canoe (Va'a), Stand Up Paddle, etc. Last year I started training specifically for SUP racing and got some pretty good results. BIC SUP offered me to be part of their team as well as Werner Paddles.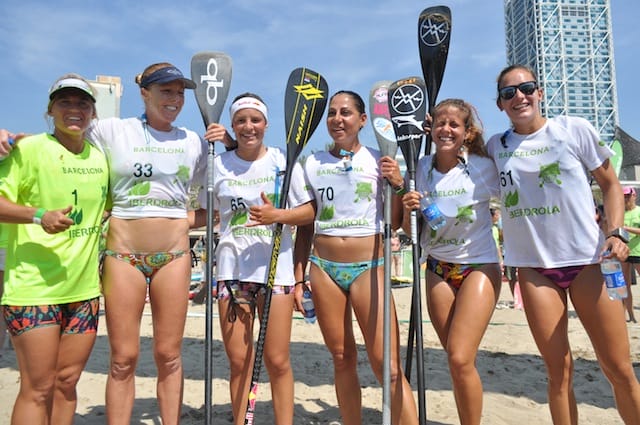 I have a lot of motivation right now and want to focus on developing my SUP career with new and increasingly bigger challenges. I train and work within the D.C. Kairoscore club. It is a non-profit club which aims at promoting various sports disciplines in San Sebastian, like swimming in both pool and open water, outdoor fitness or Stand Up Paddle. I work there as one of the founding partners and as a coach.
My passion is to teach, train and promote outdoor sports in general.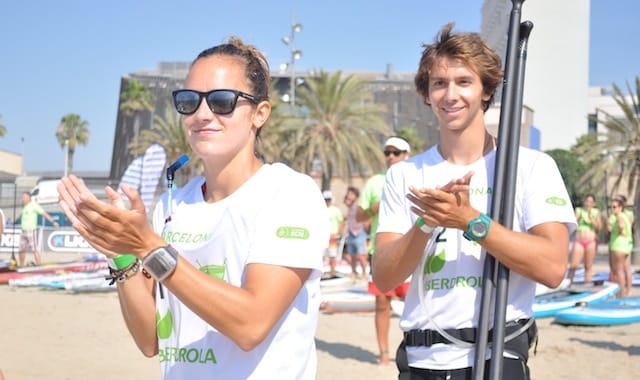 (above with father Rafa Zulaika and brother Jurgi Zulaika)
The first part of the 2015 season has already been incredible for you. Can you remind your achievements in the past six months?
Sure! Here are my main 2015 SUP & Swimming results:
– 1st place in the EuroCup, Stand Up World Series (Barcelona, ​​Finland, Italy)
– 4th place in the Eurotour (1st in Noja, 3rd in Mallorca, 5th in Bilbao)
– 1st place in the SUP 24 hours (Spanish Endurance Championship)
– 1st place in the Spanish tour SUP River (River Alberche and Tajo River)
– Gold Master Swimming Championship in Spanish Pontevedra (200 IM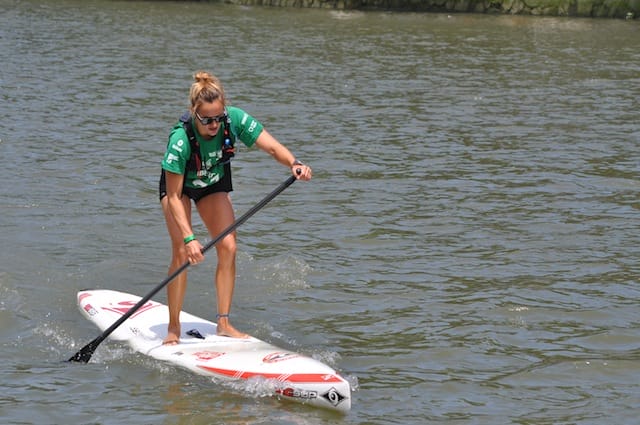 In Rome you also won the sprints. I am sure you will agree that sprinting has not really been your forte so far. Is this an area of your game that you decided to improve?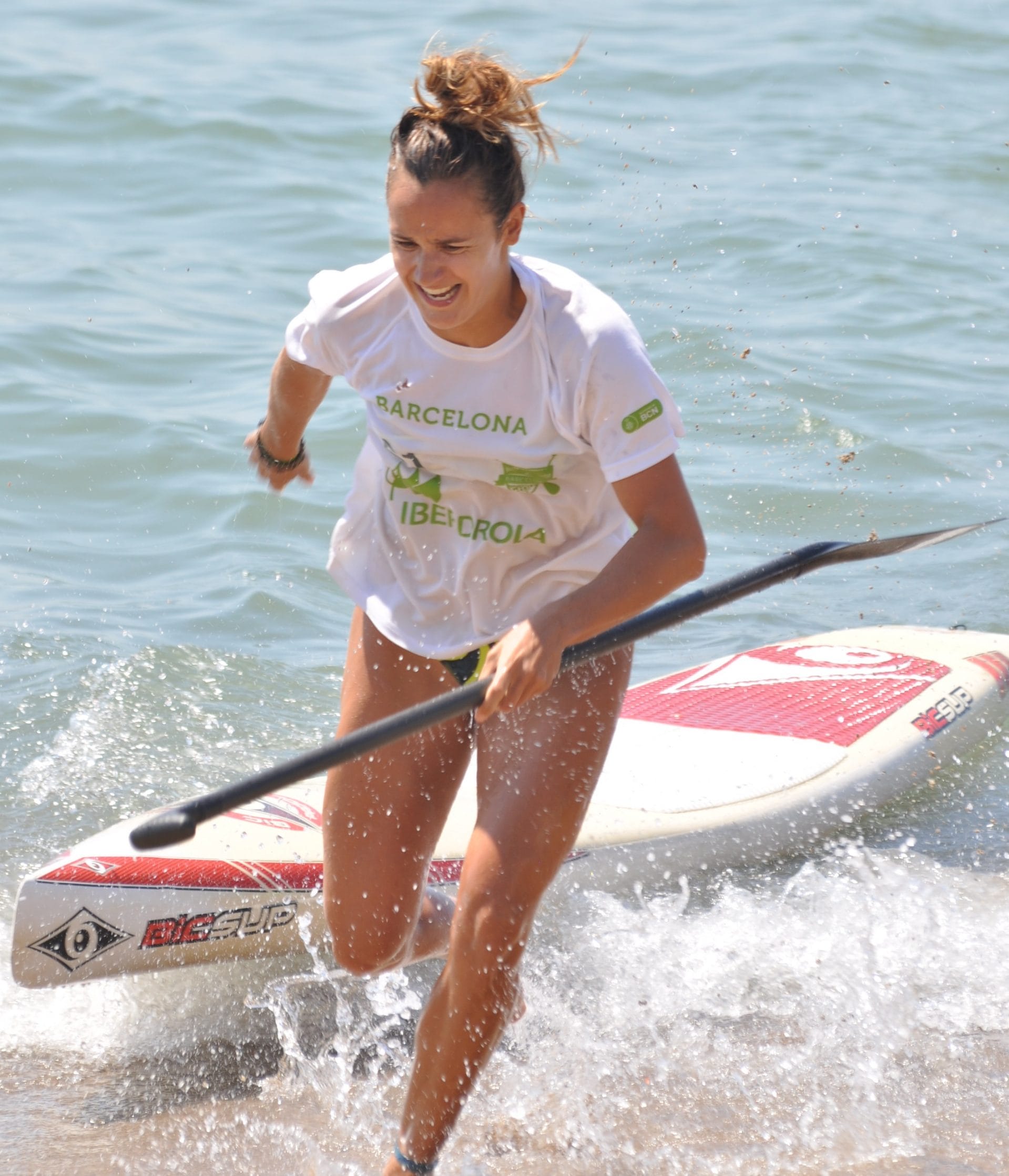 The truth is that I still have much to improve in all sectors, especially in the sprints. I am really lacking the punch needed for this particular discipline, but with work and dedication I am hoping it will come.
Anyway, in Rome for some reason I had some very good sprint races, I think Poseidon was on my side. Realistically, I spent the whole winter training in very harsh conditions so I guess those months of training played their parts. 
Do you already know which events you are going to attend for the rest of the year?
In late August I will take part in the last stage of the Spanish River SUP circuit with about 40 kms of whitewater descent. In the short term I want to prepare well for the Spanish championship in mid-September as I am sure that all the other girls will be ready to give everything they have too.
Whatever happens I want to enjoy everything done so far and plan new challenges and objectives.
I am not in a hurry and I am confident I will achieve my dreams step by step.
You can follow Ane Zulaika on her Facebook page: www.facebook.com/pages/Ane-Zulaika-Aranburu/975415099135615