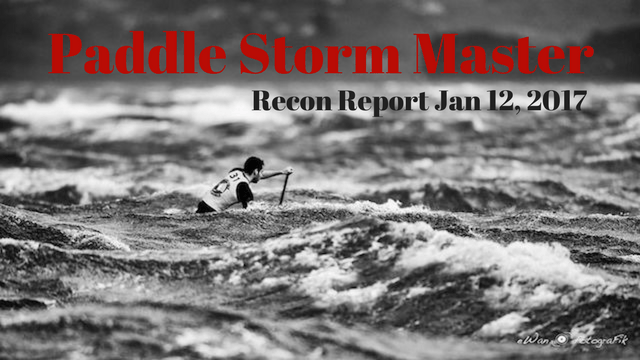 On Thursday January 12, a group of 6 riders (Eric Terrien, Matthieu Raimon, Amaury Dormet, Stéphane Guiomar, Yoann Cornélis and Martin Letourneur), gathered for a crazy downwind in the "rade de Brest" (Brittany), in order to test the race conditions and the safety facilities for the Paddle Storm Master which is currently looking to take place on the last week-end of this month. Photos by Ewan Lebourdais.


The Paddle Storm Master is the first European SUP Downwind event which includes a 1-month waiting (Jan 1 – Jan 31) period with the aim to offer the best downwind conditions to its participants. The French 14′ SUP Race Championships allowed to select the best French riders to compete for this event. The event won't run under 25 knots of wind and is also open to SUP foils.
"The wind blew stronger than predicted."
At the beginning of the run, the wind blew stronger than predicted, especially when it turned from a South-West angle to a north-west angle. At that moment, the wind went from 35-40 knots to more than 60 knots with some very strong gusts approaching the 70 knots+ because of the venturi effect caused by the area as well as a cumulonimbus cloud which followed us throughout the whole downwind. A very experience crew from the French Naval School, headed by Commander Alain Daoulas, was in charge of the race safety and used three safety boats. It was a memorable and formative experience for the riders, the organisers, and the safety crew: the conditions were pushing the limits and everyone learnt what is possible and what is too dangerous in SUP racing.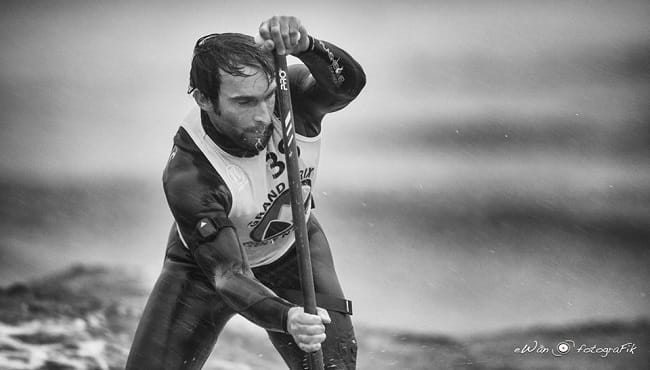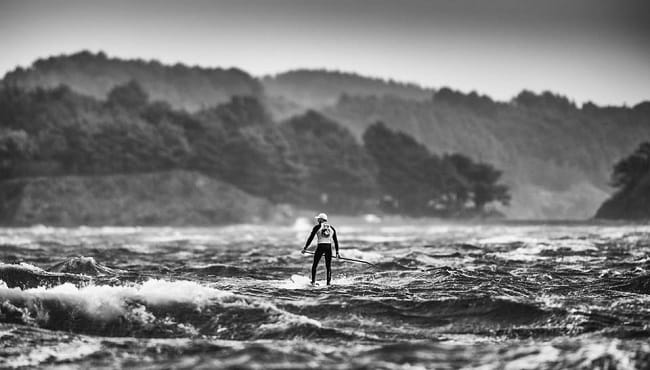 Every rider had a GPS track on them in order to measure their maximum speed in the bumps as well as their best 500-meter speed. The previous records have been clearly broken with an average speed approaching 10 knots on 500 meters and a maximum speed of more than 15 knots.
"One of the riders broke their leash and pulled out their lifejacket."
Amaury Dormet, one of the riders broke his leash and had to pull out his lifejacket. Fortunately he was rescued by one of the safety boats within minutes. It would not have been possible for any rider to turn back and fetch him in such conditions. After facing such circumstances, it is now clear that safety boats are more than necessary when the wind exceeds 40 knots.
Two riders, Eric and Yoann, did the whole run on SUP Foils. Admittedly, the harsh conditions made it very difficult for them to reveal the full potential of their gear on that occasion. It also showed that taking off and going as fast as or faster than 14′ boards does requires much more effort, even for bonafide foil riders.
The Paddle Storm Master team partners with:
Ecole navale, Océan Pirogue, Crozon Morgat, Landévennec, Brest, SECUMAR, HIGHFIELD, Base de vitesse de Brest, West Courtage, Tout commence en Finistère, Ewan Lebourdais