Last year, we introduced James Van Drunen to the TotalSUP readers after spotting that he had just been one of the youngest riders to ever complete the SUP 11 City Tour in the Netherlands at only 16. Since then, James Van Drunen has become an unvoidable athlete on the Spanish racing scene – he lives in Spain – and has trained so much for his 2nd attempt at the SUP 11 City Tour that he has managed to finish 12th of the 5 day endurance competition last month. The result: a new deal with global SUP brand Mistral. Here are 4 quick questions to the talented SUP kid: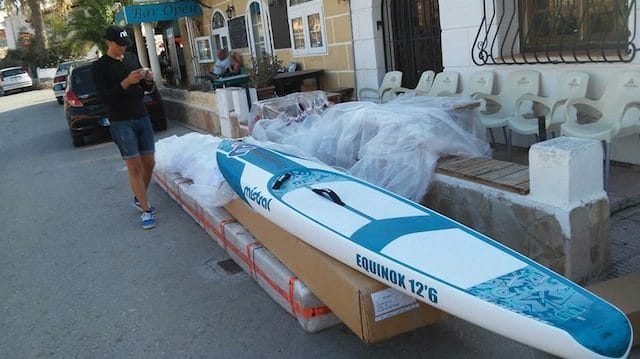 1. Hello James, how do you feel about your new deal with Mistral?  
I am so happy about my deal with Mistral International, I have been training so hard for the past 3 years to achieve this. It has motivated more to train harder and gain more experience from my competitors that I will be racing against in the future.
2. How is Mistral supporting you from now on? 
Mistral is supporting me first of all with boards and clothing. I am only 17 years old now but just having Mistral supporting me by social media and promoting me loads, that's already a massive motivation for me to go harder in my next up coming races.
3. What are your immediate plans with team Mistral?
My immediate plans right now with Mistral is just preparing for the Spanish championships and finishing two small local races in Valencia, Spain. Then I plan to be going to Mauritius for a while in the winter to train hard with the Mistral team riders and prepare ourselves for a great upcoming race season.
4. What races are you doing next?
As I said, right now my plans are to finish the last races here In Spain. My real season will start next year being 18 years old and I will be doing the full Euro Tour from May till July with plenty of races around Europe.