By Anthony Vela | The 4th Annual Quickblade Jr Pro & Youth SupFiesta presented by Infinity SUP announces the list of invitees for the Junior Pro division.  Top sup athletes from around the world will battle through highly competitive heats until a champion is awarded the coveted, "El Sombrero."
Girls
Annie Reickert (Maui/USA)
Skylar Lickle (Maui/USA)
Shae Foudy (CA/USA)
Lexi Alston (CA/USA)
Christine Shoemaker (CA/USA)
Kali'a Alexiou (CA/USA)
Mason Schremmer (Oahu/USA)
Yuuka Horikoshi (Japan)
Sasha Ka'uhane (Oahu/USA)
Boys
Noa Hopper (CA/USA)
Max Fleming (CA/USA)
Harry Maskell (AUS)
Jeffrey Spencer (Maui/USA)
Haakon Hoyer-Nielsen (CA/USA)
Ethan Mudge (CA/USA)
Kainoa Teixeira (Brazil)
Nic Walker (AUS)
Felippe Gaspar (Brazil)
Dave De Armas (Puerto Rico)
Dax McPhillips (CA/USA)
Finn Spencer (Maui/USA)
Past Jr Pro Invitational Champions
2013    Noah Yap (Maui)        Vanina Walsh (Oahu)
2014    Mo Freitas (Oahu)      Fiona Wylde (Oregon)
2015    Mo Freitas (Ohau)      Lara Claydon (Maui)
For the first time the SupFiesta will feature an overall champion for each age group (must have at least 3 competitors that compete in both disciplines per division).  Age group competitors will earn points from their placings in the age group sup surf contest, and the grand prix.  The competitors with the lowest combined placings in each of the eligible age groups will be recognized.  As an added bonus, Infinity SUP has donated two $500 gift cards to their shop for the lowest placing totals (1 male and 1 female).  Gift cards may be towards a new board, a Quickblade paddle, or any other merchandise in the Infinity shop, located in Dana Point.  In the event of a tie, the sup surfing result will be the tie breaker.  For the $500 gift card if there is a tie, and the results are the same, then the highest single wave score will be the tie breaker.
Just like we have done in years past, we will be giving out some special awards.  We like to celebrate education and the importance of hard work in school. With that, we will give out special prizes for our Report Card Improvement Award, as well as Academic Excellence Award. Both winners will receive a FCS prize pack.
To be eligible for the report card improvement award, please submit your most current report card or progress report as well as the previous semesters report card, at registration in an envelope marked "Report Card Improvement".
To be eligible for the Academic Excellence Award, please submit your current report card along with a summary of extra curricular activities (sports, music, job, volunteer work, etc.) at registration, in an envelope marked "Academic Excellence".
Special awards will be awarded on Sunday afternoon.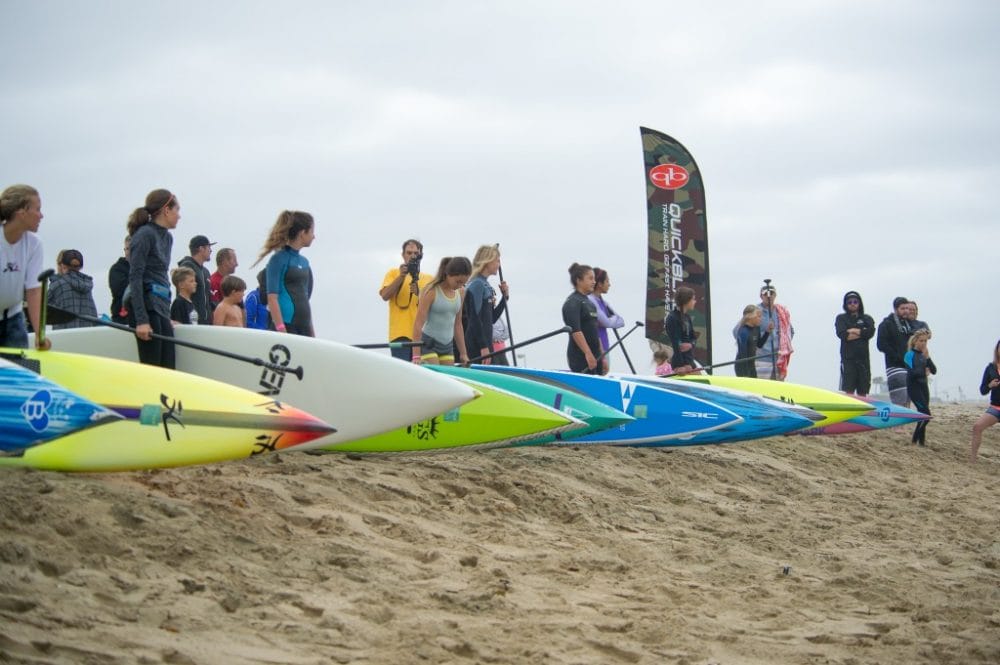 Let's Celebrate our Mothers!!!
Since May 8th is Mother's Day, we want to take the opportunity to celebrate our Moms! We will be having a Mother's Day Essay contest.
We will be giving out prizes through out the day on Sunday, for those of you who submit a written or typed essay about "Why My Mom is Awesome".
Please submit your essay at registration, in an envelope marked "Mothers Day Essay".
We will be reading these essays on Sunday to celebrate our awesome moms!
Questions regarding the special awards contest, please email Candice@performancepaddling.com
All submissions must be turned in at Saturday or Sunday registration, not via email.
We would like to give a special thanks to the following sponsors who have been part of the SupFiesta for each of the 4 years.  Without companies supporting this event financially, it would not be possible.  Thank you for the 4 years of support!
4 Year SupFiesta Sponsors
Quickblade
Infinity SUP
Maui Jim
Daphne's California Greek
Sweet Waterwear
Onit Pro
FCS
SUPtheMag
THERE ARE NO BEACH ENTRIES.  REGISTRATION CLOSES FRIDAY, MAY 6 8:00PM.
Also thank you to 2016 sponsors: Salt Life, Purps, Hamboards, Kind Bars, Hurley, Mamma Chia, WPA, Newport Aquatic Center