SMIK Mongrel 7.4 x 29 CCP
Retail Price €2,100 / $2,300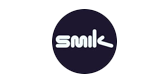 The Mongrel is called a mongrel because it's not a pure breed. It's not a designated foil board. It's not a designated surfing board. It's a board with many breeds. Impure but very lovable all the same.
It's an evolution of the Transformer, becoming more specialized towards its flying aspects but becoming shorter with less swing weight. Making it easier to initially get up on the foil when flying whilst also giving more control.
Its overall outline has also become more stumpy with its wider tail than the Hipster Twin Transformer. The rocker line is flatter, making it quicker whilst surfing and quicker to get into the air on the foil.
It's the ultimate travel board without a shadow of a doubt, maximizing time on the water for when you go on holiday. FSMIK's sports in one board. Un-paralleled versatility.
Construction / Technology
Using the same full PVC sandwich construction method as SMIK's production lay-up, the Custom Carbon PVC Performance is SMIK's lightest, strongest technology.
​The only difference with the standard production lay-up lies in the more extensive use of biaxial carbon, with a full carbon deck to inject energy and reflex into the board.
On the scales, the result is on average 800 grams to 1 kg lighter depending on the size of the board, with phenomenal impact strength and liveliness.