SMIK Hipster Twin 7.8 x 28 PCP
Retail Price €1,700 / $1,900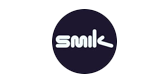 | | |
| --- | --- |
| Structure | Rigid |
| Board Type | SUP Surf |
| Volume | 98 |
| Length | 7.8' |
| Width | 28" |
| Volume | 98L |
| Weight | 7.3Kgs |
| Shaper | Scott McKercher |
The Hipster Twin is just a case of history repeating itself. It's almost impossible not to notice the performance that's evolved from twin fins in the surfing world, with many of the biggest brands having one in their range and all carrying the heritage of the original Mark Richard design.
It's how it all started for us, a set of Mark Richard twins with a little nubster fin laying around and thinking how perfect a twinny would be for a SUP, helping loosen things up a bit.
With its fuller nose and moderately compact shape, the Hipster Twin allows you to go shorter with added stability and glide. It doesn't feel awkward to paddle over large distances.
Mark Richard was onto something combining the hip in the outline with the 2+1 fin set up as it allows you to draw unparalleled tight arcs without letting go or losing speed.
The single concave feeds through a double and releases to a V out the tail to give a frictionless sensation of acceleration and drive coming out of a turn. Rail to rail transitions are some of the smoothest experienced, and the way the Hipster Twin feeds up the face makes everything seem easier.
It just feels like there's a lot less drag, which equates to a sensation of speed. You really notice it when you put the board on rail and see it accelerate.
All of this results in longer surfs just because you're just having way too much fun. It's as simple as that.
SMIK hasn't re-invented the wheel on this one, but we've done a pretty fine rendition of it
Construction / Technology
SMIK'S production lay-up uses the highest grade materials to ensure light weights and incredible durability while providing the optimum flex and reflex response.
​CNC-cut EPS cores for maximum precision and accuracy
Full 5mm high-density PVC sandwich wrap hand laminated & vacuum-bagged for high quality and durability
Biaxial carbon rail frame to stiffen the board
Australian Pine wood standing area to prevent heel dents
Nose and tail reinforced against impact damage with additional biaxial carbon
The combination of the full PVC sandwich, pine wood and biaxial carbon in the right places ensures ySMIK's SMIK board will still be feeling solid well into the future.