SMIK Hipster Longboard 10.0 x 29 PCP
Retail Price €1,900 / $2,100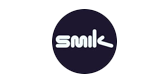 | | |
| --- | --- |
| Structure | Rigid |
| Board Type | SUP Surf, Longboard SUP |
| Volume | 135 |
| Length | 10.0' |
| Width | 29" |
| Volume | 135L |
| Weight | 9.2Kgs |
| Shaper | Scott McKercher |
The Hipster Longboard is by design a very different board to the Style Lord. Evolving from the much loved Hipster Twin, the bottom contours and outline were stretched into the longboard variant.
The single concave runs from the nose all the way through the board which feeds into a double concave towards to the tail with a slight Vee running out the tail.
This produces a lot of speed and lift when you initiate a rail, with the double concave softening the single concave between the feet through chop, accelerating water flow and exhausting water out through the tail.
With the line drive which comes from a longer board, customers have exclaimed they've made It around sections they would have never made before.
When you step back to the tail, put the board on rail and start to drive, is where this is a longboard in a league of its own. Full speed accelerating shortboard turns built into a longboard. The carving sensation is also enhanced with super fine sensitive rails blocking out through the tail.
Nose riding is unaffected with the loss of the larger single fin, with the larger side fins being ample to keep you tacking whilst "up the front".
Construction / Technology
SMIK'S production lay-up uses the highest grade materials to ensure light weights and incredible durability while providing the optimum flex and reflex response.
​CNC-cut EPS cores for maximum precision and accuracy
Full 5mm high-density PVC sandwich wrap hand laminated & vacuum-bagged for high quality and durability
Biaxial carbon rail frame to stiffen the board
Australian Pine wood standing area to prevent heel dents
Nose and tail reinforced against impact damage with additional biaxial carbon
The combination of the full PVC sandwich, pine wood and biaxial carbon in the right places ensures ySMIK's SMIK board will still be feeling solid well into the future.