Fanatic Stylemaster 10 x 28.5
Retail Price €1,499 / $1,661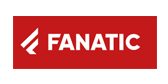 Inspired by classic longboard style Surfing, the beautiful Stylemaster Bamboo is Fanatic's nose-rider SUP, allowing you to express your style on the wave with your toes hanging loose!
Easy to paddle with insane glide, the classic outline means that no board is more efficient at catching waves. The wide nose with high apex rails makes nose- riding a breeze, and Fanatic refined the rocker-line to allow the Stylemaster to ride much faster with endless flow on the face. This also produced a super smooth, gradual increase in turn-ability when stepping back towards the tail, where the thin surf rails will give great bite for more aggressive carving.
Construction / Technology
BS: BAMBOO SANDWICH TECHNOLOGY – A lightweight bamboo wood / glass composite construction with great strength and unique optics. Combined with some extra glass reinforcements, it absorbs high impact forces. Overall a very durable layup with unique wooden deck optics and great weight / price ratio.