Fanatic Viper Air Premium 11 x 33.5
Retail Price €1,582 / $1,753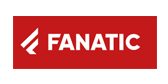 The Viper Air WS is the most versatile entry-level inflatable Windsurf / SUP board ever. The ideal watersports toy, it offers two sports in one for the whole family, schools or clubs.
Offering the same great qualities as its composite sibling – stable, great non-planing tracking and glide, excellent turning potential and all-round manoeuvrability – learning Stand Up Paddleboarding or Windsurfing couldn't be easier.
The soft deck pad and inflatable construction makes the Viper Air WS forgiving and offers unlimited fun, whether Windsurfing, SUPing, catching small waves or just floating in the sun. Storage and transporting are easy in either construction options, with the whole package conveniently fitting into a backpack ready for the next session.
Construction / Technology
Built to last, Fanatic's Double Layer (HD) technology is an inflatable construction for heavy-duty usage. The triple layer rail construction ensures incredible stiffness and durability. Stiffness and performance is guaranteed, as the Double Layer HD technology can take more than 20 PSI of air pressure if needed.