Meet Japanese SUP rider Tomoyashi Murabayashi aka SUP Tomo, one the most active Stand-Up Paddle ambassadors in his country. The rider from Starboard tells us about his recent SUP achievements and how big SUP is growing in Japan!
TotalSUP: Hi Tomoyasu, could you please introduce yourself ?
Tomoyasu Murabayashi: Hi, I come from Japan, I am 36 years old and I am part of Starboard Dream Team. I live in Miyazaki, in the South coast of Japan where the waves are nice which makes it a perfect spot to practice SUP.
TotalSUP: How did you start SUPing ?
Tomoyasu Murabayashi: I saw a picture of Laird Hamilton doing SUP in a famous Japanese surf Magazine in 2005. And that's how it all began. I started SUP on Ishigaki-Island, in Japan, and learnt to SUP in Maui. I have been to Maui since I am 19 for Windsurf and Kitesurf trainings.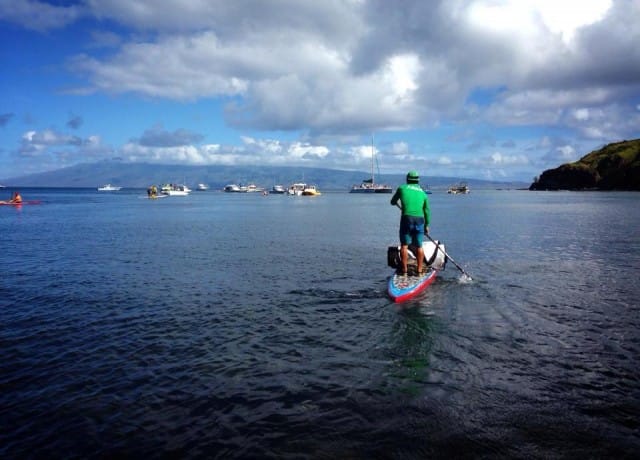 TotalSUP: What's the state of SUP in Japan ?
Tomoyasu Murabayashi: SUP is growing fast and gets bigger and bigger in Japan. Everybody is having fun with SUP regardless of one's age or gender as in other country.
TotalSUP: How is the race scene in Japan ?
Tomoyasu Murabayashi: We have 3 or 4 races per month, that take place from March to December each year. Over 200 paddlers participate to one of the biggest races in Japan. Many good paddlers are coming up now. We also have a SUP surf contest.
Total SUP: You tend to do a lot of training and racing trips – where do you like to go?
Tomoyasu Murabayashi: I want to learn about the history of Stand-Up Paddle around the world and my will is to do training with the world Top paddlers.
And the fact is that there is great paddlers and weather amazing conditions in Tahiti and New Caledonia, both for surfing and SUP racing.
Every year, I also fly to Maui, Hawaï to participate on the M20 and a couple of Downwind races. I always learn so many things from world top paddlers.
Total SUP: You recently won the New caledonia Downwind race called the LMA Magic Race. How do you feel about that?
Tomoyasu Murabayashi: Last week, I won the "LMA Magic Race", a 24km Downwind. It was the first time a long DownWind race was organized in New Caledonia. The wind was blowing at a speed of 20 to 40 knots the day of the race. It was magic !
It also was a first time for me to paddle for a DW race with a 14ft board. Usually, I use a 17ft with rudder when I am competing on the DW race in Maui.
I tried the ACE only once in Tahiti, and I was really worried about it. But, the Starboard ACE 14ft proved to be very stable and definitely shaped for downwind in these conditions. I was able to take many bumps and finally won with a time record of one minute ahead the strong local paddler called Franck Muller and two minutes faster that the 13 years old local kid who has everything to become the future champion: Clément Colmas. The local paddlers in New Caledonia are very strong.
I was really amazed by the beauty of this New Caledonian Downwind course. Depending on the level of the paddlers, one can choose to do a run of 10 km up to 30 km. The daily wind makes it an even greater race. I want to thank Franck and Titouan Puyo for inviting me to this great event and I thank the New Caledonian paddlers who are all very nice people.
In fact, I will be back in New Caledonia in February 2015 to do some training and compete couple of local Races. SUP is my life and I love it!